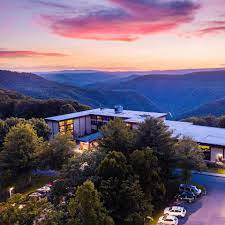 2023 WVAAPP Professional Development Summit- Together Everyone Achieves More
Date: October 17 - 19, 2023
Place: Pipestem State Park & Resort, Pipestem, WV
REGISTRATION IS CLOSED FOR THE CONFERENCE
THE AWARDS BANQUET TICKETS ARE STILL AVAILABLE- If you are registered for the entire conference or Wednesday there is no additional charge the banquet is included.
Thank you for your interest in the WVAAPP 2023 Professional Development Summit we look forward to seeing you for fun, fellowship and education in a relaxing and rejuvenating environment in the mountains of southern WV!
This year our theme is focused on Teamwork- bringing folks together and working together- we bring different perspectives, different experiences and contribute in different ways across the spectrum of our field. We all want the same outcome- to prevent substance use disorder, to make sure those who develop SUD receive the compassionate care they deserve, and to create an environment that encourages, supports and sustains recovery.

Registration is open until October 2
Meals: Meals and breaks are provided with your registration. If you are bringing a guest they must register and pay the guest fee. This is essentially just what we need to cover food costs.


Breakfast will be provided Tuesday, Wednesday & Thursday- we believe in a hardy start to the day We will have a full buffet each morning.
Lunch will be provided Tuesday, Wednesday &Thursday
Dinner will be provided Tuesday & Wednesday.
Tuesday evening we will have a cookout, play games (indoor/outdoor weather depending) and have our scholarship auction. Attendees are encouraged to bring items to the auction. For more details contact Brandon Whitehouse bwhitehouse@concord.edu
Wednesday evening we celebrate our profession and many outstanding professionals! Immediately following the awards dinner we will have a costume contest, dance with a DJ, prizes, mocktails and more! Please check our website for more details about the suggested costume categories. Feel free to wear your costume to the awards dinner! If you aren't into costumes we expect there will be some Jimmy Buffett songs playing so wear your finest or funniest tropic/aloha shirt!
Thursday is TEAM Spirit Day and we are ready for the weekend- wear your favorite jersey/shirt/hoodie if you like!

If you or your organization need to pay by CHECK or INVOICE send an email to Susie Mullens at wv.aadc@yahoo.com.

Please be sure to select the correct registration option. If you are uncertain of your NAADAC/WVAADC membership status please check your NAADAC account or email us at wv.aadc@yahoo.com

If your registration doesn't match your membership status we will contact you. Any discrepancies/fees will need to be resolved prior to October 17.
We welcome everyone to join NAADAC/WVAADC and enjoy the benefits of membership including discounts for training. To join go to www.naadac.org.
Lodging: The only room block that has been negotiated for the conference is at the onsite lodge at Pipestem. Lodging is not included in the price of the conference and WVAAPP is not responsible for lodging.
To make reservations contact Pipestem Resort State Park at 304-466-1800 and use group code WVAADC (our old acronym). Lodging must be reserved prior to September 16th to ensure the price of $98/night (+tax/fees). Rates increase after September 16th and we are unable to change that condition of our agreement with Pipestem.
If your organization is interested in an exhibit space and sponsorship opportunities please see our website www.wvaapp.org Deadline to have your logo included on any printed materials is October 1.
*This is an in person conference only; no virtual attendee options are offered this year based on lack of interest last year in virtual attendance. We apologize for any inconvenience.
We always encourage & try to foster a fun atmosphere- this year we want you to show your TEAM spirit by
Dress is casual and as with any conference venue room temperatures fluctuate and we may not have control over the temperature that suits everyone so dress in layers/bring a sweater/jacket.
Weather Mid-October in WV- average temperatures for Pipestem average highs of 66°F (19°C) and lows of 45°F (7°C) however it can be significantly cooler at night.

CE's Sessions are approved for those with credentials through WVCBAPP (PS1, PS2, PRSS, ADC, AADC, CCJP, CS). If you attend a session at each time one is offered you can earn up to 21CEs
CEs for Psychologists are approved; Social Work CEs are approved for certain sessions as approved by the boards. We will provide a list on site of the sessions that are approved for each discipline.
LPC & Nursing CEs are being applied for as well and a list of approved sessions will be provided.
We are working with Health Path this year to apply for Nursing CEs, a list will be provided on site.
RECOVERY MEETINGS: There will be a variety of meetings offered - Space will be available for early birds to meet for 7am meetings and for night owls to meet around 9pm- more details will be available onsite. If you are interested in chairing a meeting please let us know when you check in at the registration table.
PLEASE NOTE-Refunds are not available- substitution with another attendee is an option but needs to be worked out prior to October 13- on site substitutions are not available. Email wv.aadc@yahoo.com to discuss.
---
---